How To Communicate With Foreign Buyers?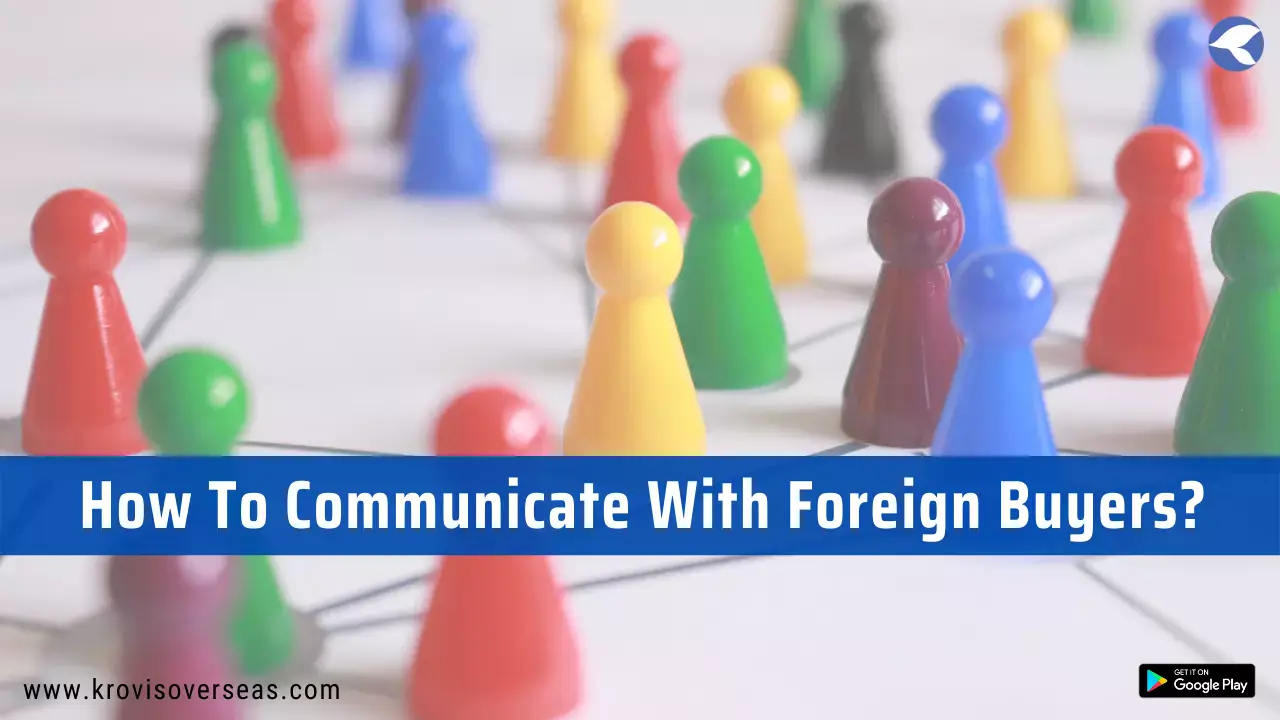 Communication is an essential element that everyone has to consider to better understanding. If we talk about the business, then without good communication skills, it is impossible to run a business effectively and build a good customer base. When it comes to deal with foreign clients or buyers, then its importance slightly increases. Without a good communication channel or skills, you cannot easily create a bond or connection with foreign buyers.
It is the biggest reason why all business owners are trying to figure out the perfect way of communicating with buyers. In case you seek a similar kind of information, then you should focus on the upcoming details.
Logo Design Online - Create Your Unique Logo Today! Logo Design + Everything You Need To Build and Grow Your Brand and Business from fiverr.com.
1. Communication Style
For effective communication, you need to understand another person. In case you lack in understanding them, then you may not be able to get connected easily. For such a thing, you have to focus on lots of things like - way of talking, how they are responding, and so on. In some areas, people adopt formal way, some informal and direct. You have to figure it out first and then react accordingly. In case you communicate with foreign buyers in a similar way they do, then the chances of achieving objectives are increased.
Releted Post: 10 Tips For Improving International Business Communication
2. Local Language
The best way to get information about the buyers' way of communicating and build a connection swiftly is by adopting the local culture. You should try to adopt the local languages and culture of your targeted area. It helps you in becoming familiar with the buyers easily. It also presents how willingly you want to make a deal or start a business with them.
3. Clear & Slow
Some people lack patience. These types of individuals are ending up talking quickly. Due to it, another person may not get things clearly, and it increases the chances of wrong delivery of the message. In case you want to make some good business relations seriously, then you have to keep patience. Here, all individuals should focus on talking clearly and slowly. It can make your conversation more understandable and help you in making things better.
4. Use Simple Terms
While becoming a part of a business meeting or talking to a foreign buyer, then everyone wants to leave a good impression only. Here, all individuals are trying to use some unique, attractive, and heavy words in the conversation by which they can easily impress the foreign buyers. In reality, it is going to work. In the case of business talks or conversations, everyone has to keep things simple as much they can. It helps in managing and understanding everything without having any doubt. On the other hand, the use of some complicated words can spoil the complete conversation and leads to some doubts or problems as well.
Releted Post: How To Convince Buyers For Export Business?
5. Audience Perspective
If you are going to attend and host a business meeting, then you have to pick the right tone to explain yourself. In case you do not grab the right thing, then you may face lots of problems such as - loose of the audience's interest and some other major problems. During all these things, you should try to explain every single detail from the audience's perspective. It can help you in building a special connection with the foreign buyers and make them understand everything without facing a single barrier. For such a thing, you should do proper research and gather some details about your audience in the meeting in advance.
6. Be Descriptive
When it comes to business deals, then you have to provide full clarity. In case you are trying to communicate by using short sentences for finishing the talk quickly, then another person may have some doubts in mind. To avoid such an issue and keep everything perfect, you should try to be descriptive during the complete conversation. Proper description can help the buyers understand what they are going to buy or how it functions.
These are some major things that you should keep in mind while dealing with a foreign client. Sometimes, people are not capable of mastering or learning foreign languages. It is a big problem with the majority of cases if foreign buyers don't know English. To overcome these issues and deal with foreign clients comfortably, some people get help from interpreters. If you are choosing such a way, then the following tips can be useful.
7. Expertise Of Interpreter
In communication, the most important factor is understanding. You have to choose an interpreter who has the expertise and a huge knowledge regarding your business industry. In case you choose someone, who does not have such knowledge, then you may not pass information correctly to the buyers. It happens because the interpreter is not capable of understanding the meaning of some terms as well.
8. Discuss Things With Interpreter In Advance
For keeping everything sorted and understandable, you should try to meet with the interpreter before the actual meeting starts. During such an appointment, you need to explain everything to the professional. He/she should have clarity during the real conversation and pass the complete details without a single error.
9. Prepare Presentation Accordingly
Some business meetings are having the element of presentation as well. In case you are going to host a business meeting with such a thing and with the help of an interpreter, then you need to be smart. Here, you have to focus on the time management of the presentation slides. You do not only focus on your delivery but also take care of the interpretation part as well. Here, you need to manage the presentation by having proper gaps for double talk. In case you continue the presentation and interpretation do not finish properly, then it leaves a bad impact on the buyers.
By paying attention to all these details, you can get information about various factors like how you should communicate with foreign buyers. If you are still having any kind of confusion or doubts in mind, then it is good to discuss facts with the professionals of the international business industry.