How To Start An Import Export Business?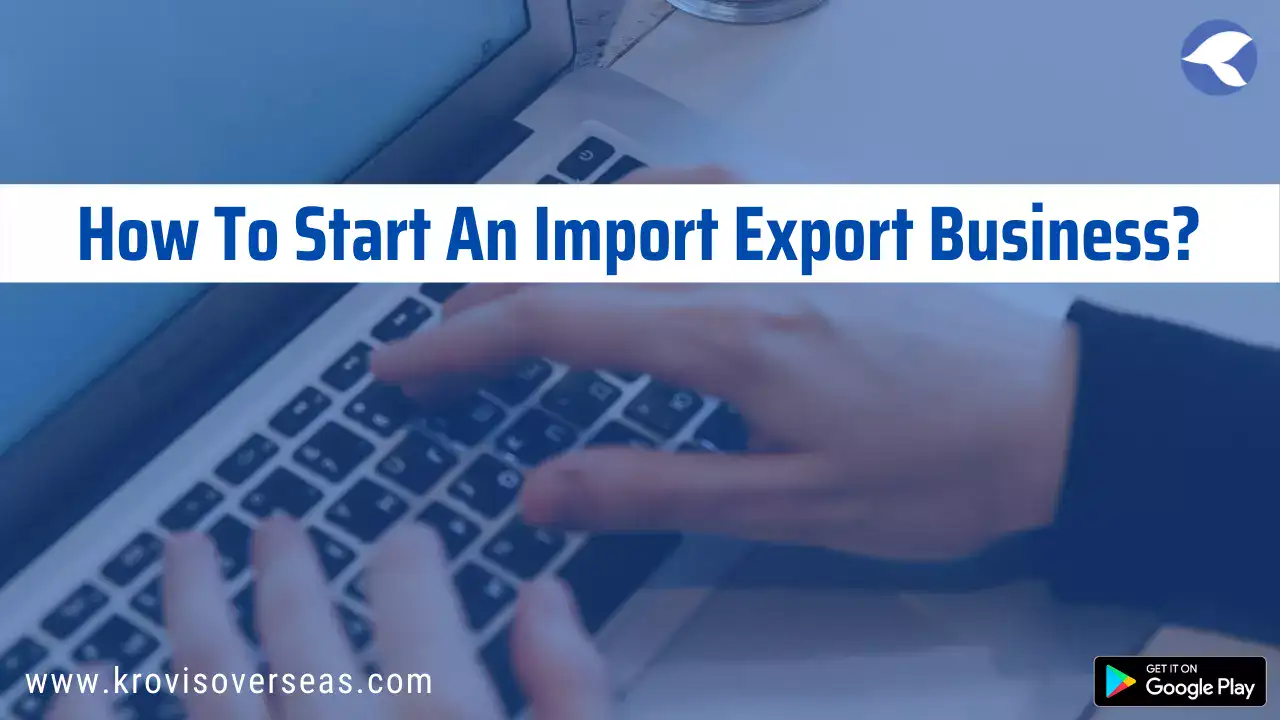 Everyone wants to keep their business growth in the business industry by expanding it and increasing the coverage area. After covering the whole local region or nation, everyone is looking for other countries and business markets. Here, they are looking to establish a business in the import-export industry.
Starting own import-export business is not easy for anyone. It requires lots of research, knowledge, analysis, and so on. For all these things, you have to follow a complete procedure. Everyone does not have complete knowledge regarding such a process. If you are one of these, then you should check out upcoming details.
Step By Step Guide
1. Select Firm Name
Firstly, you have to focus on the confirmation of the firm for import-export business activities. It can be started with the selection of the business name. You have to pick the name of your business carefully. It needs to be specific that can represent your business with perfection. While choosing a perfect name, you have to take steps carefully, such as focusing on the domain.
In today's world, to establish an import-export business, you need a website as well. Your website domain should be similar to the business name. While choosing a business name, you have to search for a domain name as well. Along with it, you have to focus on the meaning of the name you choose. You have to check out meaning in different languages and mainly the areas you are going to target for the business.
Releted: How To Choose Import Export Company Name?
2. Register Company
After finalizing the name of the business, you should check out the availability. Mainly, you need to inspect name availability factors from the registration point of view. In case your selected business name and domain are available for ownership, then you should proceed with the registration procedure.
Here, you have to make hurry and complete all legalities as soon as possible. If you delay in all these things, then there are some possibilities that someone else may get the same name.
3. Select Banking Partner
When it comes to the import-export business, the banking system plays an important role. Without having a good baking partner, you may face issues while completing business transactions. In case you don't have a good banking partner, you cannot set up a good payment system with other businesses.
Releted: How To Select Best Bank For International Business?
4. Select Product
After working on all these things, you have to focus on the selection of a product. Now, you have to choose what kind of products you want to deal in the import-export business. Here, you should be careful and finalize the product by focusing on proper research and analysis.
For such a thing, the interested ones need to be focused on the target market and areas. You should choose the product that is popular and in demand as per your targeted business market.
Releted: How To Select Products For Export?
5. Select Certificate As Per Your Products
To deal with everyone and hold a great place in the business market, you have to check out lots of things such as - trust. In business, trust is a crucial factor. If you are not capable of getting someone's trust, you may not sell products quickly. For gaining trust, you should deal with certified products only. You should clear and get all required certifications and licenses as per your product.
6. Search Local Supplier
In the case of the import-export business, suppliers are an important part of the complete chain. Without suppliers, it becomes difficult to manage the complete business chain and manage the flow of products. You need suppliers in your targeted country for import. You have to look for some local suppliers for export by which you can sell and deliver your products to the customers quickly after exporting or importing the complete stuff. While choosing the suppliers, you should ask for their registration numbers and focus on the testimonials as well. In case you pick someone wrong or fraud, then it can lead to your financial losses.
7. Select Market
After confirmation of suppliers, you have to pin some major market and their locations. In a country, you can find out multiple markets. Firstly, you need to focus on your product and its nature. You need to choose a suitable market only where your products can sell easily and match up with the customer's requirements. If you are targeting the wrong market, it leads to a big effect on sales and starts showing negative trends.
Releted: How To Select A Market For International Business?
8. Marketing & Branding
If you make final decisions regarding everything, then you should start with an impressive marketing and branding campaign. Lacking a good promotional campaign can be a dangerous thing. It is the only way by which you can spread awareness in the new market and establish yourself as a good brand. For marketing and branding, you should rely on both online and offline sources.
Releted: The Ultimate Guide To Improve Your International Marketing Strategy
9. Find Buyers
When you get success in establishing your business name and holding a good position in the market, then you should start looking for buyers. If everyone knows about your products, then it becomes easier to sell them quickly and impress other ones to buy at your prices and terms & conditions. While finding the buyers need to pay close attention to market research and analysis.
Releted: How to find buyer for export?
10. Communication
Communication is the key to success. It is the only way by which you can build some good relations with others. You have to connect with everyone (like buyers, suppliers, etc.) to discuss all conditions and finalize everything clearly. If you do not take communication seriously, you may lose connection with your buyers and complete the supply chain. It is not good from the success point of view for your business growth.
Releted: How To Communicate With Foreign Buyers?
11. Documentation
Now you will reach the stage where everything is settled, and you have to focus on the confirmations. You should not leave anything without documentations. In case you get some buyers, and they agreed to all of your terms, then you should focus on proper documentation. You should try to sign the contract by which you can legalize everything with ease. It can help you in avoiding future business conflicts with ease.
Releted: 16 Documents Required For Export
12. Shipping & Logistics
Now it is time to fulfill your orders quickly. All buyers give orders, and you should pick the right shipping and logistics services that can help you in exporting the goods perfectly and quickly.
By following this particular process, you are capable of starting a good import-export business without any kind of issue. For more details and assistance, you can get help from our other articles.
Releted post: How To Choose The Right Freight Forwarder?