How To Send Export Samples To Foreign Buyer?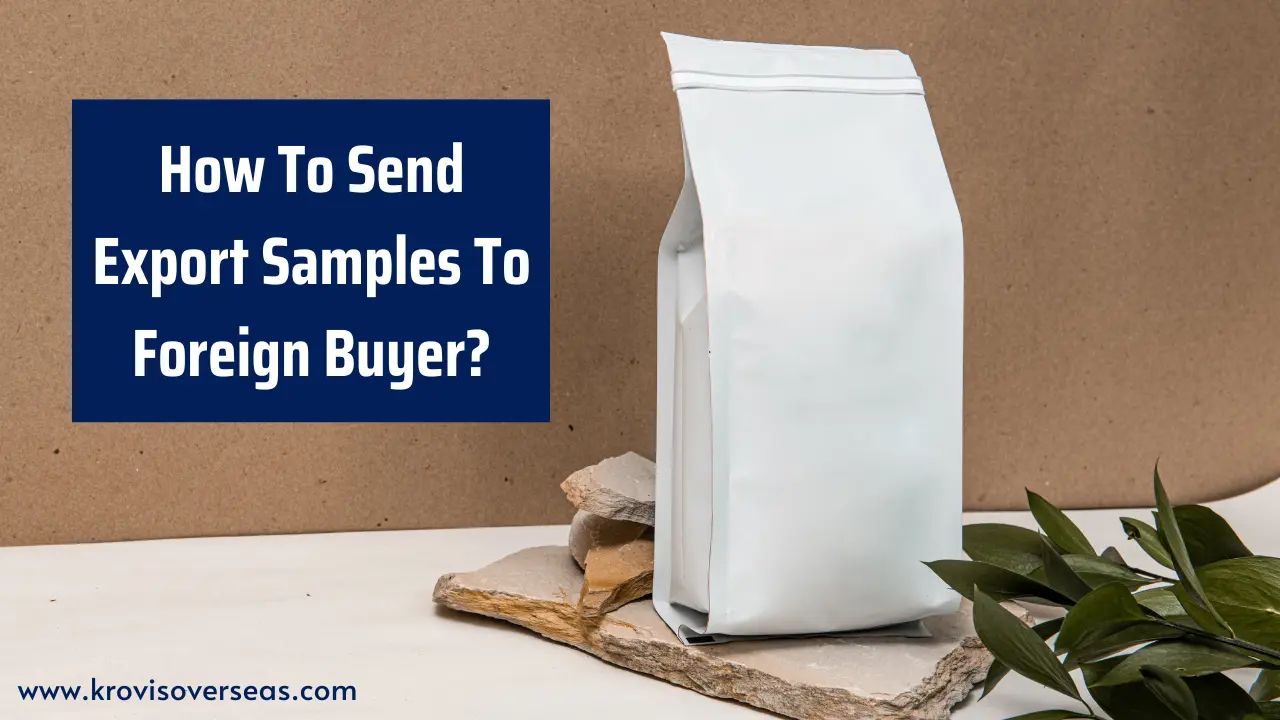 The most important thing in the business or trade is impressing the buyer and getting their approval for big orders. It can be possible only by effectively presenting products and services in front of them by explaining the benefits and features. When it comes to big businesses or big orders, then most of the buyers consider samples. Everyone wants to get some samples by which they can check out the real potential of the product and proceed accordingly.
No matter what the scale of your business is small, medium, large, or international. You have to send some samples. Here, many exporters want to know how they can send samples to foreign buyers with ease.
Step By Step Guide To Send Samples To Foreign Buyers
Sending samples can be a daunting and confusing task. You can make it possible by following a specific process only.
Step 1: Get Registered
Before working on anything or send any sample, you have to register your business under the Export-Import Act. It can help you in becoming a registered international businessman. With the registration, you will get the eligibility of sending goods outside the country borders.
Step 2: Send Freely
When you get registered as an exporter, you will get some specific benefits, such as free export limits. By using these particular benefits, you can export goods freely to some specific limits. In the case of sending samples, it becomes clear and highly beneficial. People who are sending goods for the first can get the best experience. Later, you have to pay charges for exports. In these conditions, you need to consult properly with your chartered accountant for financial settlements.
Step 3: Proper Understanding And Product Details
Before exporting samples or any goods, you have to make sure that you and the buyer understand the product. Here, you don't have to focus on the product features or anything else. Mainly, you should pay attention to additional details that define product identity in the market, such as – H.S. code, specifications, and proper product information. Based on such data, you can send the right product to the potential buyer. All these things can be possible with detailed product knowledge only.
Step 4: Packaging
After deciding everything and creating a complete plan, you have to proceed with the product. You should prepare the product to export with proper packaging and safety measures. Firstly, you need to identify the product, its nature, and its characteristics. Based on these details, you can understand how soft or sensitive your product is.
While packing the samples, you need to make sure it is completely clean, dust-free, brand new, and does not have any patches or damages. Another most important factor is related to the freshness of the product and its accessibility. This particular factor plays a big role while dealing with a food item.
You should take proper measures to keep the product completely fresh and like a new one for long. With all these things, you should not forget to label the product with all details, such as - specifications, ingredients, name, quantity, and much more.
Step 5: Create An Invoice
Now, your product is ready to seal and export. Before sealing the package, you should be focused on creating an invoice. It is important to export products. You can easily find an invoice format on the internet for the export procedure. In the invoice, you should mention the following details.
Right value of the product
You should not forget to mention, it is a sample and not for sale
A printed invoice should be prepared, not self-written
With the help of legal sources, you can get a perfect and eligible invoice format that can be useful in several ways and avoid all legal problems.
Step 6: Taxation Formalities
Now it comes to the taxation formalities. It generally depends on the region. All countries have different export rules and policies. In some countries, the exporters do not have to pay any tax for sending samples to another country. The government takes this particular step to encourage exporters.
However, in some countries, a few formalities are available. In case someone imports the samples, then that business personnel are liable for paying some taxes as per the country rules & regulations. It can be considered a purchase.
Step 7: Final Step
When you complete all the formalities and done with the documentation, you have to pick a perfect source to send your parcel or samples. There are multiple ways available for the task, such as – courier, airmail, and postal channel. While sending your samples, the package will be categorized under some groups. Here, we are takings examples from India.
Category 1: If the sample's value is 10000 rs. or less, then the sender has to give a declaration that makes sure it is not a part of any kind of business consideration or foreign exchange.
Category 2: If your sample's value is less than 25000 rs., you need to provide some legal and commercial documents. Firstly, you have to provide a bank declaration with a valuation certificate. Another document is a commercial invoice to prove that it is not for any foreign exchange.
Category 3: If your samples are valued at more than 25000, you need a waiver from the country's national bank.
All these categories and bars may be different in all countries. You should not forget to check out things perfectly before proceeding further.
Final Words
It is the complete process that can help you in sending samples to your potential buyers in foreign. Some people think they can present or display a product in another country virtually. In the case of big dealings and buyers who can place a big order, it is not enough. These types of buyers always ask for samples. With the help of samples, they can figure out lots of things, such as – product quality, registrations, usage, services, and much more. It assists buyers in making a final decision easily and figures out that it is worthy of investing funds or not. If you face difficulties in following such a process or understanding anything, you can get advice from international business experts.